Become an Effectory Partner
Become a part of our growing partner ecosystem and join us on our mission to build meaningful organizations with the voice of every employee
Trusted by over 1,200 organizations
Technology Partners
For business who Integrate your product, tool or software with Effectory


Consultancy Partners
For freelancers, consultants and agencies who want to empower your stakeholders with access to Effectory's solutions
Implementation Partners
For partners who are looking to implement Effectory for their clients


Why partner with Effectory?
Powerful software
Responsive surveys in 50+ languages with smart analytics
Constant support
Our customers and partners are supported by over 200 specialists and strategists.
Enterprise-level security
Effectory is GDPR-compliant as well as ISO 27001 and SOC-2/SOC-3 certified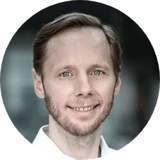 We're excited to adopt Effectory's ESG Scan across our entire portfolio to excel in ESG efforts and drive long-term value creation. Its intuitive user experience, reporting capabilities, and emphasis on the voice of every employee have elevated our ESG reporting practices to new heights. Effectory's ESG Scan has become an indispensable asset for our future investments.